NYSED/CUNY Teacher Leader Training Institutes
Starting in March 2014, NYSED and the CUNY Adult Literacy/HSE Program brought together adult education teachers from across New York State to participate in teacher leader institutes in ELA, math, science and career pathways instruction. Participating teacher leaders have gone on to provide workshops, share teaching materials and give support to teachers across the state through seven Regional Adult Education Networks (RAENs).
Introduction to the NYSED Teacher Leader Program
These are the NYSED/CUNY Teacher Leader Institutes that have happened since the project began:
Math/ELA March 2014
Math October 2014
ELA October 2014
Science January 2015
Math March 2015
Math November 2015
ELA November 2015
Science December 2015
CareerKit Project March 2016
Mini-Grant Presentation 2016
Math November 2016
ELA November 2016
More videos from the teacher leader institutes on various topics in ELA/Social Studies, Math and Science instruction are available here.
As part of the teacher leader institutes, the following resources have been created and are available for educational and professional development use (download from Dropbox):
Professional Development Toolkits (best practices, curricula, math problems, articles on pedagogy – materials that were included in institute binders)
Resources from Institutes (handouts, curricula, math problems, professional development materials)
Teaching and professional development materials created by teacher leaders (including mini grant projects)
Documents for use in the November 2016 Teacher Leader Institute
Click to see a schedule of professional development done by NYSED Teacher Leaders (TeachingToTheCoreNY.org).
---
The CUNY CareerKits for HSE and ESL Learners
For download lesson plans and teaching materials on critical reading, writing and math skills related to career exploration, visit The CUNY CareerKit for HSE and ESL Learners.
---
Teaching Science
The following teaching resource pages include annotated links for teaching these TASC science emphasis areas:
---
The CUNY HSE Curriculum Framework and Supplemental Resources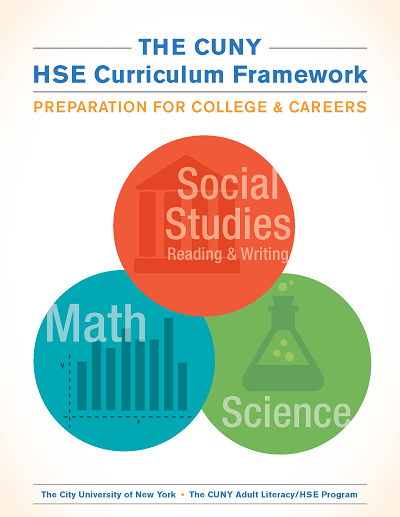 The CUNY HSE Curriculum Framework gives direction and structure for teaching math, science and social studies, with integrated reading, writing, and problem-solving skills instruction. Lesson plans and supplemental resources are available at http://www.collectedny.org/frameworkposts.
---
Infographics
For a growing collection of infographics used by teacher leaders with their students, please visit our Infographics Google Drive folder. For those on Pinterest, you can also find infographics on The NYSEDTL Pinterest page. Please send us any infographics you've had success with in your classes. You can submit them through the email discussion groups or Twitter (See details below).
---
Email Discussion Groups
The following email discussion groups are available for NYSED Teacher Leaders:
---
Follow the Institutes on Twitter
You can see photos and posts from the NYSED Teacher Leader Institutes at our hashtag #nysedtl.
---
Save
Save
Save
Save
Save
Save
Save
Save
Save
Save
Save
Save
Save
Save
Save
Save
Save